We are a family owned and operated pop-up vendor that sells everything from every day pocket knives to high end collector handmade knives. We started out selling a multitude of different items at flea markets to begin with, but knives have always been a staple product.
Once we started getting introduced to festivals we went full force into finding quality knife makers from the US that stand behind their work and allowed us the honor of traveling and selling their product. We have formed great relationships with all our knife makers and they are always pleased to hear how much people love their knives.  It has always been our goal to bring quality knives at an affordable price.
We want to make sure you get the knife you need to get the job done from the ranch to the kitchen.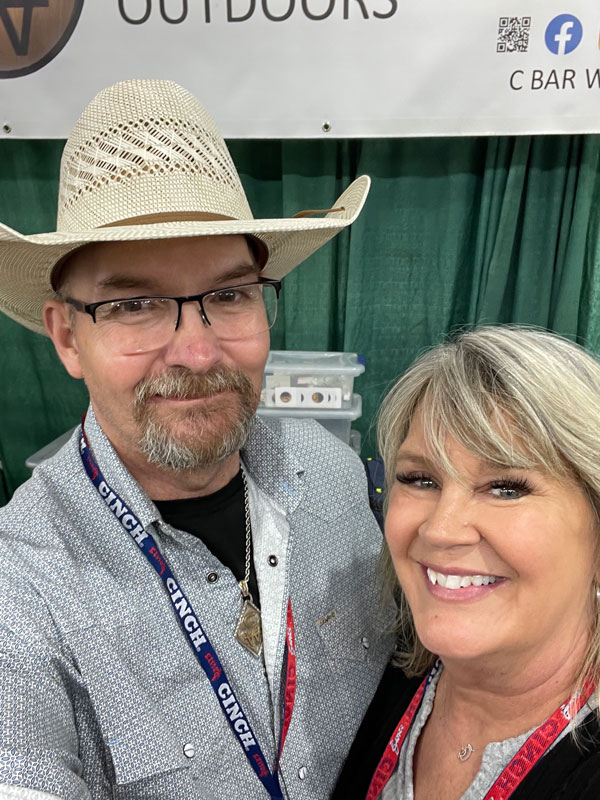 We have been traveling for the past 8 years getting our name out there at rodeos, fairs and festivals and we have loved meeting new friends from many different states and countries. Our travels give us the opportunity to see fun places like the Grand Canyon and the biggest ball of twine! We have two dogs that go with us on all our adventures, we couldn't do it without them!
When we are not on the road, Texas is our home where we get to spend time with our kids and spoil our grandkids! 
Ready to browse our full catalog of handmade knives??